UJO on Track to Drill Two Fully Funded Conventional Wells in 2017
PUBLISHED: 20-03-2017 15:01 p.m.
Oil exploration, as well as oil production, is all about timing.
Drilling for a productive source of crude oil requires extensive preparation, sifting through geological assessments and as many oil sector investors also know, a bit of luck.
Making a few quid in the oil game can also be done by jumping on the back of productive oil assets, at the right time.
Union Jack Oil (LSE:UJO) recently finalised its acquisition of a further 3.33% of a potential 500 barrel per day asset – the Wressle discovery, and now holds 15%.
The company is also set to participate in the Biscathorpe-2 and Holmwood-1 conventional wells during 2017, meaning that UJO has several fingers in several assets, all of which could be a company maker if the cards fall the right way.
Beyond the near term production and overcoming of planning issues at Wressle, there is also the added increase in exposure and exploration potential within the promising Broughton North Prospect – so UJO is not reliant only on production at Wressle driving this company forward.
UJO has a bigger portfolio of five other assets as it builds a steady onshore oil business in the UK.
The £6.4 million capped UJO has in excess of £2.3 million in the bank, no debt and a JV deal in place which will see this micro-sized oiler haul in 15% of total sales from a well that's almost at the finishing line...
...which puts this British oiler on the cusp of generating £1 million per year without lifting a finger.
Before we go too far, we should point out that this is a speculative investment, so exercise caution if considering this stock for your portfolio and seek professional financial advice before choosing to make an investment.
If oil exploration is about timing, so is commercialising productive oil assets – but when you throw in the added caveats of UK fighting for its independence from EU bureaucrats and waning oil production rates – companies like UJO can become the equivalent of a shovel in a gold rush.
Parachuting straight into the midst of a tug of war battle between politics and economics, UJO is on course to become one of only a handful of UK-based oil producers pumping oil onto the open market.
With UK's national interests now at the middle of the Brexit aftermath, we think now could be a good time to back UK-based compact-sized oilers that are clutching productive oil and gas assets onshore UK.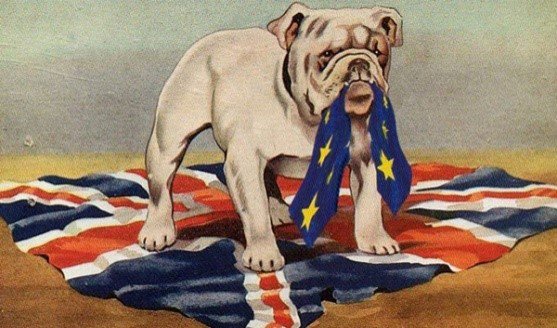 If the UK's disentanglement from Europe ends in ugly tit-for-tat reprisals including protectionism, quotas and political barriers, UJO could become a national treasure helping to provide domestically-produced oil.
On the contrary, if the UK and Europe find a way of splitting paper without splitting heads, UJO will be in the same envious position only with less export barriers and more customers based in mainland Europe.
Given the alignment of both internal and macroeconomic factors in UJO's favour, the timing could be pointing towards pulling the trigger on assimilating this stock into your portfolio.
Keeping pace with: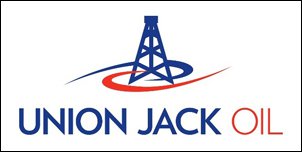 Union Jack Oil
LSE:UJO
Union Jack Oil (LSE:UJO), is an AIM listed oiler which could be about to see its revenues spark into life.
Within the coming months UJO and its partners are optimistic on receiving the all clear on their permitting and move straight into generating around 500 barrels per day.
While crude sales flow in, UJO then plans to expand its portfolio of oil producing assets by cherry-picking the most prospective licences onshore UK.
We initiated coverage of UJO at the end of October 2016 with our article, ' Cracker-jack British Bulldog AIMs for Oil Windfall ', where we delved into the reasons why this particular British bulldog may have exactly the features small-cap investors are looking for.
An Underdog in the dog-eat-dog commodities game: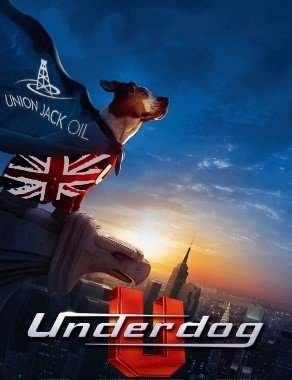 Some of the standout features on this pedigree include zero debt, a string of prospective assets, existing production...
...and standing in the middle of a politico-economic tussle between UK and Europe.
For UJO, Brexit is turning out to be a potential money-spinner in part due to exchange rates, but also, because it is on course to supplement the UK's currently meagre oil production rate.
Let's run the rule on this cracker-jack oiler and review its progress
The latest major development for UJO is the completion of an additional 3.33% of licences PEDL180 and PEDL182, which hold the Wressle-1 Discovery and Broughton North.
The interests held in both PEDL180 and PEDL182 post-transaction will be:

It's all a bit of a microcosmic clone of what is happening on a bigger scale.
As Celtique relinquishes a portion of its stake to UJO, so too the EU is relinquishing its clutches over the UK's sovereignty (as far as the 'Brexiteers' are concerned).
Here you can see all of UJO's projects and current percentage holdings: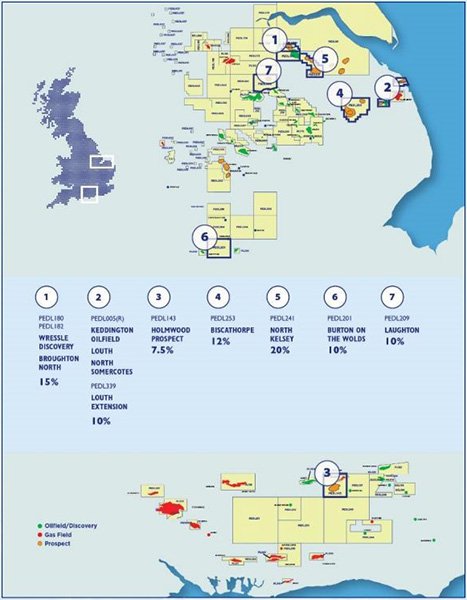 Wressle-1 Discovery and Broughton North in detail
Given the amount paid compared to what could be generated, UJO's acquisition could easily be classified as a bargain – here are the estimates of what UJO has got for its money post acquisition: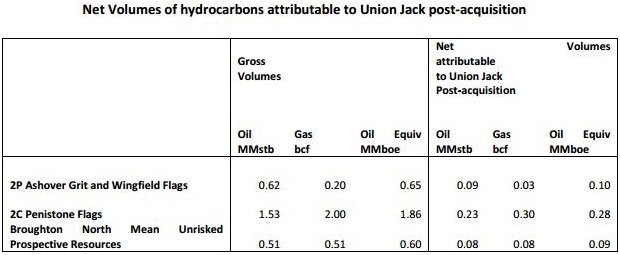 As a result of its £600,000 purchase, UJO now holds a 15% interest in both licences whilst retaining over £2M to be used for drilling some of its other prospects, namely Holmwood-1 where UJO holds a 7.5% stake, and Biscathorpe where UJO has a 12% stake.
Wressle-1
For a company valued at around £6.4 million, with £2 million plus in cash, no debt and with five other prospects on the horizon (not to mention any possible acquisitions that may eventuate) – we think this stock is a worthy addition to our small-cap portfolio with the potential to re-rate.
Keep in mind though that any re-rate is speculative at this stage, so investors should do their own research and take all public information into account – not just what you read in this article – before making an investment decision.
UJO has confirmed 2P reserves for the Ashover Grit and Wingfield Flags horizons within Wressle, in addition to contingent resources in the Penistone Flags zone and prospective resources for Broughton North.
In tandem with its JV partner, UJO is now waiting for planning permission approvals from local authorities.
The granting of production approvals would be a significant price catalyst in its own right, given this is the last permitting stage before the taps are cracked open.
Additional revenue courtesy of the National Grid...
Development options and production planning for the Penistone Flags reservoir are expected to progress following commissioning of the initial Wressle development and will quickly move onto producing natural gas in addition to oil.
UJO plans to sell the natural gas it is able to unlock as part of oil exploration, and feed it back into the National Grid in exchange for revenues. This is expected to beef up UJO's exploration kitty and as always, help Britain raise its own domestic natural resources footprint.
Geologic chance of success as high as 49% at Broughton North
The Broughton North Prospect is located in a fault block immediately to the northwest of the Wressle structure within PEDL182 with a geological chance of success estimated at 40%-49%.
Gross unrisked Mean Oil Initially in Place for the Broughton North Prospect is an undiscovered 3.43 million stock tank barrels of oil in aggregate across two reservoir sands, the Ashover Grit and Penistone Flags with Mean Prospective Resources of 0.51 million stock tank barrels of oil plus 0.51 billion standard cubic feet of gas.
Mapping of the Broughton North Prospect also benefits from the same high quality 3D data set as was used to identify the Wressle-1 oil and gas discovery.
Funding for an exploration well on the prospect will be assisted by the significant net cash flows expected to be generated from commercial production from the initial Wressle development.
Let's take a deeper look at UJO's task list after its prime-focus has been achieved
As you can see from the table below, with Wressle now on the verge of commencing production, UJO already has an eye and a drill-bit aimed at its next targets – Holmwood and Biscathorpe.

The Holmwood Prospect is a conventional oil prospect first identified by BP in 1988, and is estimated by the Operator to hold gross mean unrisked prospective resources of 5.6 million barrels of oil in the Portlandian and Corallian sandstones with a geological COS of 33%. The P90 – P10 range of prospective resources is 1 to 11 million barrels of oil.
The Holmwood oil licence area lies around 7.5 miles west of Horse Hill within the Weald Basin, which UK Oil & Gas (UKOG) claims could hold 9.2 billion barrels of oil.
Europa estimates the prospective Holmwood oil to be 5.6 million barrels with a geological chance of success of 33% from the shallower sandstone reservoirs only.
In parallel, Biscathorpe was initially drilled and tested by BP in 1987 with the Biscathorpe-1 well which encountered a 1.2 metres thick, oil-bearing sandstone of lower Westphalian age within a 24 metre gross sequence. Biscathorpe-2 will be located in a direction towards a potentially thicker sand development.
Rule Britannia, Britannia rules the waves
UJO is a small cracker-jack oiler that joins many other small-cap hopefuls, all drilling for oil in the UK's Eastern midlands.
However, as with all tiny oil companies, a successful investment is no guarantee. Those considering this stock should seek financial advice before making an investment.
From the plentiful peloton of oilers, we think UJO packs some of the best value given its current exploration status, potential near term production level and most importantly...
...upcoming additions to UJO portfolio.
Now that it has increased its holding in Wressle-1 Discovery and Broughton North, now could be a good time to be looking at this British oil exploration company.
It is often said that every problem is actually opportunity in disguise and UJO is embracing this mantra as it sculpts itself into an established junior oil producer, and makes like a pedigree chum for early investors.
---