Oil Explorer Accelerates Alaskan Play as Repsol Reports Discovery Nearby
PUBLISHED: 12-06-2015 11:47 a.m.
88 Energy (AIM:88E; ASX:88E) is surfing a tsunami of news right now.
Most importantly, a few miles down the road, $23BN USD oil major Repsol has just struck oil...
... A 750 million barrel discovery, by our rough estimates (read on for the full calculation).
Repsol paid $768M USD for their land a few years ago.
But earlier this year our company 88E snapped up nearby acreage at a fraction of the price, at the bottom of the cycle.
Repsol's discoveries are just 50 miles from 88E's acreage
Given the proximity to 88E and reservoir quality encountered by Repsol, it's highly encouraging that these discoveries could be within a resources fairway that extends into 88E's acreage.
The 88E share price has been up around 90% since this news started to spread...
The past performance of this product is not and should not be taken as an indication of future performance. Caution should be exercised in assessing past performance. This product, like all other financial products, is subject to market forces and unpredictable events that may adversely affect future performance.
88E's even closer neighbour is announcing results any day now
That closer neighbour is "Great Bear Petroleum", who has drilled one of two planned wells and we are expecting results could drop at any minute.
What might positive news from a direct neighbour do to the 88E share price?
All this comes as 88E surges toward its maiden drilling event at Project Icewine – where it's targeting 8 billion barrels of in place oil (gross mean unrisked) potential on their unconventional prospects.
88E is drilling in a few months – targeting a potential 8 billion barrels oil in place
There are likely to be significant conventional targets there too...
All this news has got us pondering at the Next Oil Rush :
Is there a possibility of a farm-out in the near term to cap things off for 88E?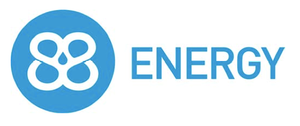 AIM : 88E
88 Energy (AIM:88E; ASX:88E) is currently capped at around £10M ($20M AUD) and is developing Project Icewine , right in the heart of Alaska's North Slope – America's most prolific oil producing region.
88E used to be Tangiers Petroleum – but Project Icewine represents a new direction for the company and we covered this pivot in December 2014 with the article Neighbour to Drill in Weeks: TANGIERS' New Alaskan Play.
We've been following the story for a while now, and since the transformation to 88E took place the stock has risen over 100%: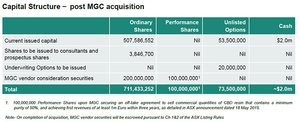 Source: Etrade Australia
The past performance of this product is not and should not be taken as an indication of future performance. Caution should be exercised in assessing past performance. This product, like all other financial products, is subject to market forces and unpredictable events that may adversely affect future performance.
Big oil finds close to 88E's boundaries have swung a spotlight of intense market interest onto Project Icewine, and there's a production line of catalysts coming up to keep attention firmly fixed on 88E's drilling ramp up:
A site has been selected for 88E's first well spud and was just physically inspected during a field trip where discussions were held with possible rig operators.
88E has just hired a North Slope oil drilling gun who bought the Badami Field back into production and drilled two exploration wells – all on a tight budget.
88E is in the final stages of permit award and assignment (although this is just paperwork) and has strategic financing in the works too.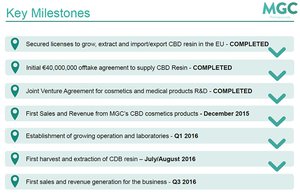 Source: 88 Energy
88E's Project Icewine is surrounded by major producing oil fields and intense exploration activity – notably the largest oil field in the US, the 15 billion barrel (recoverable resources) field at Prudhoe Bay.
88E's closest neighbor in Alaska is Great Bear – who slated a three well drilling program right above Project Icewine's northern boundary.
We'll have more on that later... for now, let's focus on 88E's acreage.
In January we published 8 Billion Barrel Resource Potential Confirmed – all based on the Independent Reserve Report 88E was handed for Project Icewine, which identifies potential oil in place of 8 billion barrels (gross mean unrisked) and indicates recoverable oil potential of 492 million barrels (gross mean unrisked) – that's just on 88E's unconventional prospects.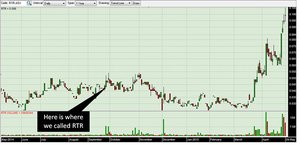 Check out the geologic chance of success above – 41%! In oil exploration like this that is about as good as you can ask for.
What's more, these figures were conservatively estimated by considering that just 44% of the project's acreage will be productive for unconventional resources – it may be more than this...
88E has partnered with Burgundy Xploration LLC, which is led by the shale guru that generated the concept for Project Icewine, utilising the same toolbox used to identify the best parts of the Eagle Ford shale in Texas.
88E believes the 'HRZ Shale' at Project Icewine has the key ingredients that make the sweet spots of the best shale plays economic even at today's prices.
88E recently hit the accelerator to bring forward spud of its maiden well at Project Icewine into early Q4 this year – and is now putting all the elements in place to get the drill bit turning.
In this article we're going to run you through each and every major development coming 88E's way – but in the next section, let's look at the big picture...
Our Track Record
Did you see the Next Small Cap article on Armadale Capital (AIM:ACP) Gold in Africa: Tiny AIM Company Seals $20M Funding released this week?

Source: Yahoo Finance
The past performance of this product is not and should not be taken as an indication of future performance. Caution should be exercised in assessing past performance. This product, like all other financial products, is subject to market forces and unpredictable events that may adversely affect future performance.
Repsol discovery sharpens 88E's drill bits
88E is pushing to drill its very first well within Project Icewine on Alaska's North Slope this year – so the news that Repsol have drilled three successful conventional wells, a mere 50 miles from 88E's Project boundary are a significant boost to that effort.
Repsol farmed into North Slope acreage for $768M USD back in 2011, holds a 70% interest as operator. Armstrong holds a 22.5% stake and GMT Exploration Company has 7.5%.
The activity to date since the beginning of exploration has resulted in the discovery of several oil fields on the North Slope of Alaska.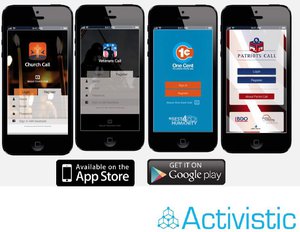 All 16 wells (including sidetracks) drilled by the consortium have found hydrocarbons, most with multiple pay zones.
Yes – that's right, a 100% success rate
In the Nanushuk reservoir, the consortium has drilled seven appraisal wells to date and has proven an oil pool that covers more than 25,000 acres, at a depth of 4,100 feet, with an oil column of 650+ feet, and up to 150 feet of net pay with an average porosity of 22%.
We are not qualified resource estimators but we can do some simple math:
Recoverable Resource = Recovery Factor (Rf) * Conversion Factor * Area (acres) * Height (net pay) * Porosity * Shrinkage * (1-water saturation)
20% (Rf) * 7,758 * 25,000 * 150 * 22% * 85% * (1-0.3) = 750 million barrels!
If we are even close to being right – that is clearly a big discovery...
For more info or to do your own calculation of resource estimates, this site can help you.
Repsol's Qugruk No.8 and Qugruk No. 301 wells are located in the Nanushuk reservoir of the Colville River Delta around 50 miles from the boundary of 88E's Project Icewine acreage, to the top left of the picture here: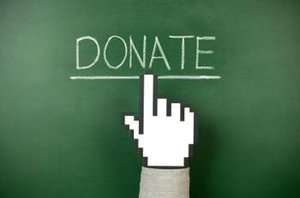 Source: 88 Energy
Repsol flagged the exploration work up earlier this year, setting a $240M drilling and seismic programme in train – there is big money being spent here.
Until now, the drilling results have been closely guarded, but now they are public 88E's share price is starting respond.
Qugruk 8 (Q-8) was a vertical well, which tested a small portion of its net pay zone and flowed 30 degree API gravity crude at rates of up to 2,160 barrels of oil per day (BOPD).
The Qugruk 301 (Q-301) well, two miles north of Q-8, tested a 2,000 foot horizontal lateral and flowed at tubing constrained rates as high as 4,600 BOPD with minimal bottom hole pressure drawdown.
Repsol has also done some drilling in its East Alpine field; two new penetrations were completed in the Alpine Formation, adding to the previous two penetrations.
Three of these wells have encountered oil productive Alpine sand in excess of 95 feet thick at a depth of 6500 feet with porosities ranging from 15% to 25%.
Well control and seismic data indicates the oil pool covers an area in excess of 15,000 acres...
Great results for Repsol and Armstong – but what does this really mean for 88E?
It further demonstrates that the North Slope is highly prospective and 88E's maiden drilling effort later this year will be tapping into very promising ground – at least one of the conventional plays being pursued by Repsol is thought to also extend into 88E's Project Icewine acreage.
88E's initial target is an estimated 8 billion barrels of oil place (gross mean unrisked) on the unconventional, and the first well will be targeting this play. The added upside is the conventional oil, which could be drill tested at a later date.
The primary target for 88E is an untested, unconventional liquids-rich shale play in a prolific source rock, the HRZ shale, also called the Brookian Sequence: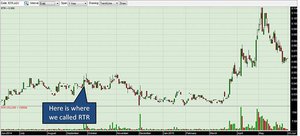 Remember, this concept and location was put together using the same technique used to identify the best part of the Eagle Ford – which is the largest onshore discovery in America in the last 30 years
This Brookian sequence co-sources the largest oil field in North America; the giant Prudhoe Bay Oil Field Complex – and internal modelling and analysis indicates that Project Icewine is located in a high liquids vapour phase sweetspot which is what makes the Eagle Ford in Texas work so well.
But this Brookian sequence also contains significant conventional potential, including high porosity channel and deep water turbiditic sands.
The Brookian conventional play is proven on the North Slope
The USGS (2013) estimate the remaining oil potential to be 2.1 billion barrels just within the Brookian sequence – which includes the Nanushuk where Repsol may have just discovered 750mmbbl – if our math is right!
Additional conventional potential exists in the deeper Kuparuk sands and the Ivishak Formation.
The fact that Repsol is tapping into conventional resources that could also be within Project Icewine's boundaries is a very, very good sign for 88E's upcoming drilling event – and Repsol's not the only oil company with a conventional drilling effort close to 88E...
Great Bear drilling results soon?
88E's closest neighbour is Great Bear and this private company is doing a lot of drilling in the area, including the Alkaid and Talitha wells: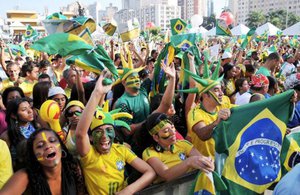 Source: 88 Energy
Great Bear planned to drill three wells, one after the other, all trending toward its common boundary with 88E's Project Icewine; however, only got around to finishing of one of these, Alkaid, last Winter.
Now, as a private concern, Great Bear can be tight-lipped when it comes to releasing news – and results.
From what we can gather, Great Bear was unable to meet its schedule in regards to the drilling of the Talitha-2 well, 4 or so miles from the Project Icewine acreage.
That well is targeting a very large conventional prospect and is now likely to be drilled in early 2016, so it's one we are definitely waiting to hear about.
Alkaid was spud in February , and whilst the results are not public we know that the well was suspended, possibly for future production and testing.
Our analysis is that any success will impact strongly on 88E, helping the company to select its own drilling targets along any identified trends and demonstrating the prospectivity of the area.
Anticipation in the lead up to drilling the remaining wells, starting early 2016, could also help lift the 88E share price.
Boots on the ground – 88E preparations accelerate
So with Repsol having success near 88E's acreage and Great Bear poised to release its own drilling results, the path to 88E's maiden drilling effort looks as clear as the blue Alaskan sky:

The above shot was taken by the leadership team of 88E on a recent field trip to Alaska to see the ground first hand and as part of the preparations to spud its first well.
That black line in the background is the Dalton Highway, which provides year round access. 88E can use this vital piece of infrastructure for its Project Icewine field operations – right next to the site for its upcoming well.
A few months ago, 88E revealed its upcoming maiden well will be located on a gravel pad that was originally used as a staging area for construction of the Trans Alaskan Pipeline in the 1970s (which also runs though the project adjacent to the pad).
The site is called Franklin Bluffs, and the 88E team went there to inspect it:

Representatives of the Project Icewine Joint Venture made a quick 90-minute car journey from Prudhoe Bay to the Franklin Bluffs site, using the Dalton Highway.
What they saw at the site confirmed what they had seen previously on maps and in reports – that the site is an optimal drill location, requiring minimal preparation for a drilling event in early Q4 this year.
And 88E's preparations for this upcoming drilling project are now cracking ahead on all fronts...
Acreage awarded – 88E sets up drilling
A crucial piece of 88E's oil exploration puzzle is now in place, confirming that all of the documentation for award of Project Icewine acreage has been submitted and final assignment should be completed shortly.
88E will have an 87.5% interest in the 98,812 acres through its wholly owned subsidiary (and project operator) Accumulate Energy Alaska – partnered with Burgundy for the remaining interest, which also retains a 4% royalty over any future production.
And that's not the only crucial bit of paperwork 88E is doing...
Our Track Record
Did you see our Next Tech Stock article on Ziptel (ASX:ZIP) $1.7 Trillion Telco Market: ASX Tech Company Weeks Away From Global App Launch ?
ASX:ZIP has been up as high as 460% since we first released our article: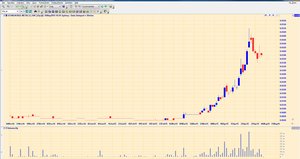 Source: Etrade Australia
The past performance of this product is not and should not be taken as an indication of future performance. Caution should be exercised in assessing past performance. This product, like all other financial products, is subject to market forces and unpredictable events that may adversely affect future performance.
Gun oilman to lead 88E's hydrocarbon hunt
Erik Opstad has just signed on as 88E's General Manager of Alaskan Operations:
Eric's is a gun Alaskan oilman, and he has the track record to prove it.
Back in 2006, he co-founded an oil company called Savant Alaska and in 2010 he bought the Badami oil field on Alaska's North Slope from BP.
Badami is 35 miles from the big Prudhoe Bay oil field and when Opstad took possession it was a previously produced but then shut-in field. His goal was to bring it back to production and use the cash flow to support further exploration.
Opstad negotiated the acquisition of the Badami field from BP as well as managed subsequent operations (including managing the production facility, permitting, drilling, HSE, compliance, AFE generation and contracting) to bring the field back into production in 2010.
This included the drilling of two appraisal wells and two exploration wells.
Unfortunately, dusters were all they could manage, but because Opstad's control of expenses was so tight, the exploration wells were both within budget meaning that investors still made money.
It's this excellence in operational execution and watertight attention to fiscal details that won Opstad the job at 88E to bring its maiden and future wells into play at Project Icewine on the North Slope.
He proves that you can drill cheaply on the North Slope because that's all he's ever done
And to make doubly sure Opstad repeats his on schedule approach for 88E, the company has given him some deadlines and incentives as part of his deal: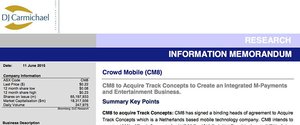 So, by the October deadline we should see 88E spudding the first Icewine well, and to bring that about, the company is shopping around for a drill rig...
Funding, farm-outs and drill rigs on the horizon
So, with a gun oilman heading up Project Icewine, acreage secured, neighbours' recent success plus future drilling plans and a drilling site selected – the next steps for 88E are simple.
Get a drilling rig in place, get the permits to get it started and get funding to pay for it all.
For the first step, the team at 88E does not have to look far and wide for the best rigs as they are drilling in the off season when most rigs are idle (another advantage of being near the Dalton Highway!).
88E is in discussions with several rig operators on the North Slope with confirmed availability.
So we could see a drill rig contract signed very soon.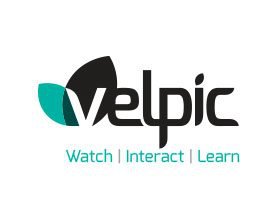 For permits, as part of the Alaska field trip, the Project Icewine Joint Venture conducted meetings with representatives from seven State of Alaska agencies and the North Slope Borough.
88E is working with these agencies to secure the permits and keep within all regulations – so we could see some crucial bits of paperwork signed off very soon, clearing the way for drilling work to begin.
Which brings us to money.
Earlier this year 88E completed a strongly oversubscribed bookbuild for a placement to institutional and sophisticated investors to raise $7M.
That money was used to complete its acquisition of Project Icewine – all done now – and is now set to accelerate the exploration and drilling programmes.
To ensure it has enough money in the bank for drilling, 88E is negotiating some extra strategic financing, and we expect to see details of that very soon.
In addition, the company is also considering doing a farm out deal or two for Project Icewine and is currently engaged with multiple parties on this front.
More detail will become available in the coming weeks.
What's next for 88E
Like we said at the beginning, there are a lot of moving parts for 88E at the moment, but they all lead to one thing – drilling for high impact oil discoveries.
The pad is in place, the rig is being negotiated, the team is being assembled and the funding is being arranged.
All signs point to a maiden drilling event at 88E's Project Icewine by Q4 – likely in October.
At The Next Oil Rush we expect very heavy news flow from 88E in the coming weeks and months in the lead up to drilling: the award of the rig contract, strategic financing to provide a cushion for the drilling, and a potential farm out deal at Project Icewine.
Repsol's successful oil drilling on the north east of the North Slope is a great sign for 88E, with two wells flowing at over 2,000 and 4,000 BOPD respectively.
Great Bear has also drilled a well several miles to the north of the Project Icewine boundary and we could see results very soon. Not to mention the additional wells likely in the near term – even closer to Project Icewine.
There's a lot to look forward too, and each of these pieces of news could be a catalyst for major re-rating of 88E's value – and also signal the acceleration of an aggressive oil exploration programme on some of the world's most prospective oil ground.
---