Days Away Now: Offshore Drilling to Start by OEL
PUBLISHED: 28-07-2015 10:34 a.m.
There is not long to go now...
On Friday, July 31 st – that's 3 days from now – the advanced deepwater drill ship Maersk Venturer will set sail for Otto Energy's (ASX:OEL) SC55 Block offshore the Philippines – and one to two days after it arrives, it will spud the Hawkeye-1 well .
Hawkeye-1 is targeting oil below a gas cap with a medium success case of 112 million barrels of oil – around 74 million barrels net to OEL's 78% interest.
This single well could open up an entirely new oil and gas province offshore the Philippines – and transform the fortunes of OEL, currently capped at around $80M. At the same time, like all offshore oil drilling, this is a speculative investment – the well may find nothing...
With the price of oil in a temporary down cycle, most Australian oil and gas explorers are bunkering down. Not OEL – it's taking full advantage of the discount drilling prices available right now.
Hawkeye-1 is estimated to cost between $30M and $35M, almost half the usual high price!
And with former JV partner BHP Billiton kicking in $24.5M, and Red Emperor Resources (AIM; ASX : RMP) dishing in around $6M, OEL is fully funded for this event, further enhancing any upside upon success.
An independent assessment by Jordan & Pay Exploration Consultants gives Hawkeye-1 a 32% chance of success – or one in three.
But even if no oil is found, there is the possibility of finding gas and confirming a working hydrocarbon system that OEL can continue to explore.
Looking ahead, OEL's next target at SC55 is Cinco – a best estimate prospective resource of 1.6tcf of recoverable gas – and there are up to eight more targets in total beyond Cinco...
The Hawkeye-1 well could be the key that unlocks them all – and it starts in less than a week.
And to make things even sweeter for OEL investors, the company has just paid out a share of the $108M it made from selling its stake in the producing Galoc field offshore the Philippines.
Even after this capital return, there should still be US$43-45M in the company's kitty – enough cash to fully fund the next two years of planned exploration activities across its current assets.
Plus, OEL has just entered Alaska's prolific North Slope oil producing region, snapping up a share of two highly prospective areas that are set to have two wells sunk into them.
This means OEL now has long-term onshore oil interests in global hot spots Alaska and Tanzania, combined with imminent offshore action in the Philippines – a compelling mix of long and short-term catalysts.
Right now though, all eyes are on OEL's imminent drilling event at Hawkeye-1.
Deepwater drilling is high risk – but it's also potentially high reward, so let's see the prize OEL is aiming for...
Otto Energy (ASX:OEL) has been on The Next Oil Rush's radar since May 2015 when we published Weeks Away From Free Carried Offshore Drilling: ASX Company's Potential Play Opener .
Well, those weeks have now passed, and drilling is not only imminent – it's certain:

OEL has secured the services of the Maersk Venturer , a world-class ultra deepwater drill ship, to spud its Hawkeye-1 well, and has just issued a formal notice to mobilise it: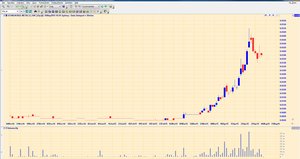 This Friday, the Venturer should set sail from the Malaysian port of Labuan and head to OEL's SC55 Block offshore the Philippines.
One to two days later, the spudding of Hawkeye-1 will commence, with a very quick time frame estimated at 23 days from spud to the release of the rig.
We won't have to wait long for results.
Venturer's drill bit will plunge down 1,700m to the mudline, then go 1,000m further to reach the beginning of the target structure below the gas cap within 15 days of spudding – will it be oil?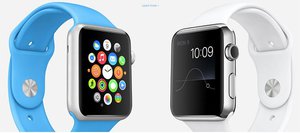 OEL should release weekly drilling updates for the estimated 23 day drilling event and any material hydrocarbon shows could be announced to the market immediately.
With a one in three chance of hitting a play opening oil resource, the time is now for OEL. Of course the flip side is that this well has a 2 in 3 chance of geological failure – i.e. no commercial oil and gas is struck – so it's by no means a guarantee.
Nevertheless, OEL's timing is good right now, as the drilling is being done on the cheap...
Low cost drilling enhances upside
The Maersk Venturer is almost brand new, having been built in 2014, and has the capacity to drill down to 3,600m...
You'd normally pay top dollar for a vessel like this, somewhere in the region of $600,000 a day with a well cost of around $50M.
But OEL and its JV partners are getting full use of the Venturer for cheap, paying somewhere between $US30M and $US35M for the total cost of the well – nearly half of what they would have paid when oil was at $100 a barrel.
And this low cost edge for a well going after 112MMbbl is turning a lot of heads OEL's way.
OEL's Chief Executive, Matthew Allen, told the Australian Financial Review the low costs of Hawkeye-1 could be a 'game changer' for the company, saying the bargain basement drilling prices will greatly enhance any success it meets:

And stockbrokers Hartleys agrees, reported as naming OEL as one of their 'favourite oil and gas names' for its strong cash position and the potential of the Hawkeye-1 well.

Best of all for OEL, it's fully funded for the drilling of Hawkeye-1.
Former JV partner BHP Billiton is contributing $24.5M as part of a deal done when it pulled out of the Philippines and handed back its 60% interest to OEL in 2014. Plus, JV partner RMP is paying close to $6M for its 15% share.
And there's potential for even more farm-out deals – OEL is negotiating with Pryce Corporation, listed on the Philippines Stock Exchange, to take a 10% working interest in the SC55 Block and the Hawkeye-1 well.
There's also an Expression of Interest from the Philippines National Oil Company (PNOC-EC) to take a 15% stake as well.
And as the start date for the spudding of Hawkeye-1 approaches, we're sure OEL will be seeing a lot more interest...
Hawkeye-1's 112MMbbl potential
Hawkeye-1 is targeting a hydrocarbon system that 3D seismic appears to show as a gas cap covering a potential pocket of oil.
Up for grabs is a best estimate of 112 million barrels of oil gross with around 74 million barrels net to OEL at its present 78% interest.
Hawkeye-1 lies at a depth of 1,788m and detailed 3D seismic imagery shows a flat spot in amplitude on all datasets consistent with a gas contact at 2,750m.
Bright amplitudes down dip are consistent with structural contours on the western side, and modelling concludes that these deeper amplitudes are either an oil leg below the gas cap or low saturation gas caused by leakage.
The very top of the structure is 1,000m below the mud-line, so it's going to be pretty straightforward drilling.
OEL could hit the oil pocket within a fortnight of spudding – so we may get a positive sign of oil very quickly.
And the blue sky Hawkeye-1 could clear is very compelling.
OEL's SC55 Block covers 9,880km2 in the middle of an oil and gas fairway stretching from Borneo to the Philippines and on to the South China Sea.
And the Southwest Palawan Basin where Block SC55 sits is an underexplored, undeveloped oil and gas frontier that Hawkeye-1 could unlock upon success.
OEL's next target will likely be the Cinco Prospect, which has a best estimate prospective resource of 1.6tcf of recoverable gas.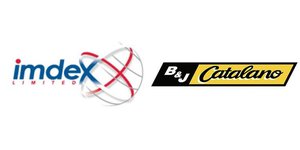 If Hawkeye-1 hits oil and gas, it will prove that a hydrocarbon system is present at SC55 and that significantly de-risks Cinco.
And along trend, OEL has identified a further eight prospects that it could drill in the future with a best estimate prospective resource of over 17tcf.
So Hawkeye-1 could just be the beginning for OEL's offshore Philippines ambitions, and we can't wait for the show to start.
Capital return completed for OEL shareholders
It's a good time to be an OEL shareholder, with an imminent drilling event getting closer every day, and the recent capital return completed.
A capital return of A$0.0564 per share with a unfranked Special Dividend of $0.0076 paid simultaneously.
This generous capital return was made possible after OEL divested its 33% share in the producing Galoc oil field for US$108M .
Galoc is an offshore play in the northwest Palawan Basin – the opposite end of the pool to the Hawkeye Prospect in the northwest that holds 10MMbbl in proven reserves and 23.5MMbbl in proven and probable reserves.
Now the deal is done and the money is in the bank, OEL decided to reward its shareholders in the lead up to its new drilling event at Hawkeye-1. The company received approval from the Australian Tax Office to do it.
Even after this capital return, there should still be US$43-45M in the company's kitty – enough cash to fully fund the next two years of planned exploration activities across its current assets.
At The Next Oil Rush , we see this as a reward for loyalty timed just right – OEL is about to drill for offshore oil at Hawkeye-1 and by giving its investors a taste of the sale of Galoc, it primes for the upside that SC55 could bring soon.
And OEL has just announced some oil ambitions further afield...
Alaska oil entry for OEL
OEL has just become a 'three-legged stool' with three potential sources of income from three oil and gas projects in three nations.
The first two we are all familiar with – the imminent drilling offshore the Philippines at SC55 and OEL's 50% stake in the Pangani and Kilosa-Kilombero exploration projects onshore Tanzania.
To that, we can now add Alaska's North Slope:
OEL is moving to acquire an interest in a highly prospective exploration acreage on Alaska's prolific North Slope, which has produced more than 17 billion barrels of oil and 13 trillion cubic feet of natural gas so far.
And the US Geological Society estimates there is still over 40 billion barrels of oil and over 200 trillion cubic feet of gas still up for grabs.
OEL is taking an 8% and 10.8% interest in two areas of an acreage owned and operated by Great Bear Petroleum , a privately held concern that's going after conventional oil targets right now with a three well drilling programme .

Great Bear's acreage is right next door to another of The Next Oil Rush's investments, 88 Energy Limited (ASX; AIM :88E), which itself is fast tracking a drilling programme for an 8 billion barrel potential target. You can read all the latest on OEL's Alaskan neighbour in our recent article Oil Explorer Accelerates Alaskan Play as Repsol Reports Discovery Nearby .
The North Slope is seeing a renaissance of oil and gas exploration after Alaska's government introduced tax rebates and incentives of up to 85% to get oil companies drilling again – BP, Respol, Shell, eni and ConocoPhillips are all in the hunt now.
And so is OEL. Let's break the deal down...

The picture above is of Great Bear's vast acreage on the North Slope – 558,195 net acres immediately south of the massive 25 billion barrel Prudhoe Bay field and adjacent to the 5.9 billion barrel Kuparak field.
OEL has signed a Letter of Intent with a company called Borealis Petroleum Pty Ltd to earn through staged capital injections an 8% and 10.8% interest in two areas of Great Bear's acreage.
Borealis is in the process of raising $8M, of which OEL will contribute $4M giving it a 40% share of the company.
Borealis will secure the acreage share from Great Bear, and OEL will participate in 2 oil discovery appraisal wells and 1 exploration well on 2015/16.
There's also the option to secure an interest in Great Bear's Alkaid-1 well , which is being drilled this year – results are due out soon – and also its upcoming drilling of a prospect called Phecda.
Great Bear is tight lipped with most of its project details, so here's a slide from 88E showing the known well locations: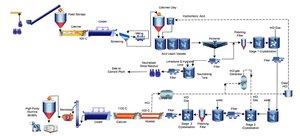 The big picture for OEL is that Great Bear's acreage is a target rich environment – it's spent over $150M so far shooting 3D seismic, drilling unconventional stratigraphic test wells like Talitha-2 and identifying prospects like Phecda.
Great Bear's acreage lies within established conventional oil fairways including Ivishak, Kuparak and Brookian plays that feed the prolific Kuparak and Prudhoe Bay fields, making Great Bear's acrage highly prospective.
In addition, there is unconventional prospectivity in the Kublik, Kingak and Hue/HRZ shales, all of which are present within Great Bear's boundaries.

There's so much prospectivity that oil giant Halliburton has farmed in for a 25% stake into a portion of Great Bear's acreage, which is serviced by the all weather Dalton highway and the Trans Alaska Pipeline System (TAPS).
Once this deal is sealed OEL will be in a prime position to participate in the upcoming drilling events Great Bear has on the cards – 2 appraisal and 1 exploration wells in 2015/16 targeting conventional resources.
At The Next Oil Rush we see this as a strategic investment for OEL. For a relatively small investment of $4M it gets to add Alaska's North Slope to its project portfolio and participate in at least 3 drilling events in a prolific region.
We look forward to seeing more details on the this development for OEL in Alaska – but for now, all eyes are on a place that's a little warmer...
Offshore drilling imminent for OEL
We are now counting down the days – this Friday, July 31 st is the date set for the Maersk Venturer ultra deepwater drill ship to set sail for OEL's Hawkeye-1 prospect offshore the Philippines.
Once on station, the ship will take one to two days to commence operations and spud the well.
Then the drill will plunge 1,700m to the sea floor, burrow past the mudline and reaching the top of the target structure – a pocket of oil below a gas cap – penetrating it within an estimated 15 days.
The total work period is estimated at 23 days, and we are expecting regular news flow to come our way with the possibility of a game-changing discoveries ever present. Or, it could be a duster... such is the nature of oil and gas exploration...
Hawkeye-1 is targeting 112 million barrels of oil with around 74 million net to OEL upon success.
And well costs are cheap – between $30M and $35M, around half of what it would have cost when the price of oil was high.
OEL is taking full advantage of the low price of oil to get bargain basement well costs and go after a significant resource that could unlock a new oil and gas frontier offshore the Philippines.
It's show time for OEL, with a one in three chance of success for oil, and a high chance for gas regardless.
We won't have to wait long to see what happens...
---