South Pacific Resources
(ASX:SPB)
Overview
PNG has the potential for 282 trillion cubic feet of recoverable shale gas, but it is yet to be explored for…
However that is about to change as the PNG government has recently opened its doors to foreign unconventional resource drilling.
One ASX listed company currently tight with the PNG government is looking to tap that shale.
Owing to close working relationships, South Pacific Resources (ASX:SPB) is at the front of the queue to have its drilling applications reviewed before other regional aspirants – that is, ahead of the likes of BHP and Rio Tinto.
SPB was awarded five unconventional oil and gas reservations by the PNG government, securing 75,000 km 2 of highly prospective acreage.
The $9 million capped SPB is now planning a strategy to prove up any unconventional resources, after recently securing a highly experienced technical team of industry veterans – who are working for shares in SPB…
SPB's permit areas sit right over the top of existing oil and gas fields like Elk/Antelope. One of the biggest discoveries in decades in resources rich Papua New Guinea was InterOil's Elk/Antelope gas field, which recently sparked a multi-billion dollar bidding war.
Even if SPB had a fraction of that kind of M&A success, it would be a job well done from its current position, but the company is also confident that if no offer comes it could prove up a commercial resource and one day match its much bigger counterparts.
The information on this page should not be the only trigger for your investment decision. Click on the links below for a more in-depth and informed examination of the company. We strongly recommend you seek professional financial advice whenever making financial investment decisions.
So with a technical team with decades of experience at the likes of Wood Mackenzie, Total and Schlumberger in place, SPB is well placed to take the inside track in the PNG shale game.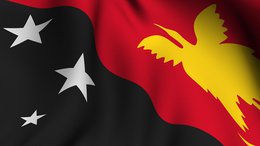 SPB is an Early Bird Hunting for the PNG Shale Worm
Oct 4, 2016
There is a bit of a "worm-catching early bird" story for our reader's perusal in this edition of The Next Oil Rush; a story about a company whose assets could potentially mature into a significantly proportioned resource. South Pacific Resources (ASX:SPB) is a small ASX explorer looking for a 'big kahuna' result in one of most underexplored hydrocarbon-bearing areas in the world: Papua New Guinea.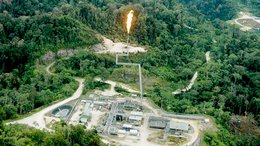 ASX Junior Receives First Licences in Highly Sought After Oil and Gas Region
Jul 4, 2016
For the last five years, one junior ASX listed oil and gas explorer has been working side-by-side with the Papua New Guinea government, who has just passed new game-changing legislation in oil and gas exploration. As a result, the PNG government has granted the company first access to unconventional exploration licenses in one of the most hotly sought after oil and gas areas of the world.