Pilot Energy
(ASX:PGY)
Overview
Pilot Energy (ASX:PGY) has just stitched up a deal that has significantly strengthened the company as its moves toward its next phase of growth.
PGY's ability to pick up strong assets in proven petroleum provinces on the cheap has just attracted major backing to the tune of $3.6 million.
The ability to pick up four major projects in Western Australia caught the eye of cornerstone investors who have backed the company at a 100% premium to the last closing 30 day VWAP.
The investment into tiny PGY will allow the company to meet its commitments across its four WA assets and may also be used to acquire other assets on the cheap from distressed sellers.
At the same time, investments in oil exploration companies are speculative – so caution is advised if considering this stock for your portfolio.
As a lean company, with a newly formed management structure, is PGY poised for significant success?
It has cash in the bank, assets that could lead to billion barrel discoveries…
And we could see a 'value overspill' from its neighbour, Norwegian behemoth Statoil, who are spending $50 million in exploration on ground next door to PGY in the near term.
PGY has put itself in a good growth position and now with solid backing, this Pilot could be set for take off: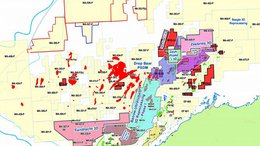 Cornerstone Investors Back PGY at a 100% Premium
Apr 5, 2016
Oil may be temporarily downbeat, with some junior oil & gas explorers struggling to attract investor attention, however there are a small number of quality companies out there who are astutely gearing up for the inevitable market rebound.