Austin Exploration
()
Overview
Fremont Petroleum Corporation Limited (FPL, formerly Austin Exploration Limited) is an oil and gas company focused on the acquisition, exploration, development and production of onshore oil in the United States and Australia. FPL has operations in Colorado and Kentucky and interests in two wells Texas.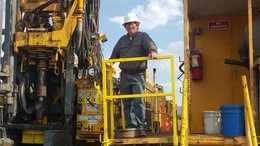 Oil Flowing as Tiny AKK Plots Path to $400M Revenue
Aug 23, 2016
How do you find acreage which hasn't been drilled before in the US? More to the point, how do you find undrilled ground that is right next door to a productive oil field? Furthermore, how do you do that as a micro-cap upstart from Australia? Well, it helps if you're Austin Exploration (ASX:AKK).