88 Energy's Drill Rig is Now on its Way to Drill One of the Biggest Wells of 2020
PUBLISHED: 24-02-2020 09:53 a.m.
88 Energy Ltd (AIM, ASX:88E) is now just days away from the highly anticipated spudding of the Charlie-1 well on the North Slope of Alaska.
The Nordic Calista Rig-3 has been mobilised and is now barrelling down Alaska's Dalton Highway from Deadhorse to Mile 386 en route to its final destination at 88E's Project Icewine.
Transporting the rig to the Charlie-1 location is a large undertaking with multiple pull over stops required so that waiting traffic can pass. But given the billions of barrels of oil already discovered and the wealth generated from oil in Alaska, the locals probably won't mind.
The culmination of years of research and investment has led to the drilling of the Charlie-1 appraisal well, in what could prove to be one of the world's biggest oil wells of the year.
The spud date of the Charlie-1 well is expected to occur on Sunday 1 March.
Charlie-1 is set to test a gross mean prospective resource of 1.6 billion barrels of oil with net 480M barrels to 88E, piercing through seven stacked targets.
To give an indication of the potential, Oil Search (ASX: OSH) entered the Alaskan North Slope in November 2017, by way of a US$850 million acquisition of the Pikka discovery.
That equated to OSH paying US$3.10 per barrel for a 2C resource, back when the price of oil was US$40/bbl. At the time of writing, Brent Oil is currently selling for US$58/bbl., and Alaskan oil trades at a premium to this price.
Looking at oil prices alone, you would reasonably expect to see Alaskan transactions at a circa 150% premium compared to OSH's November 2017 North Slope entry.
The classification of reserves or resources will obviously play a large role in any transaction value, however on the eve of drilling and even with its share price more than doubling over the past few months, 88E's current market cap is only A$170 million (£89M).
We will leave you to run your own scenarios about 88E's valuations on success. However, if Charlie-1 delivers a multi-hundred-million-barrel discovery, we would expect the company's valuation to be many multiples of where it is today.
Remember this is potentially the biggest oil well of 2020 – certainly taking into consideration 88E's market cap compared to the size of the target and the transformational potential of this drilling event.
Thanks to a strategic farm-out to Premier Oil, 88E is free carried to US$23 million on this well and Charlie-1 is fully funded — all that investors need to do now is sit back and watch as the drilling unfolds.
Furthermore, keep in mind that there are seven stacked targets being intersected in this well – seven opportunities to unlock serious value.
Drilling is a planned to a total depth of ~11,400 and the total program should be completed in around 60 days.
Early results will arrive within just weeks of the spud. Any oil shows will start popping up by late March, along with the typical logging of the drill as the drill bit travels down.
Wireline results are expected in early April, followed by flow test results in two sets — one in mid-April, the other late April.
Within a few short weeks after drilling 88 Energy could be booking a maiden reserve as well as a large contingent resource, converting the potential of Charlie-1 into reality.
Remember, this is not a pure exploration drill — it is appraisal drilling so has a much lower relative risk compared to previous wells the company has drilled.
Back in 1991 BP drilled a discovery well here — Malguk-1. Four out of the seven stacked prospects Charlie-1 will intersect have previously been interpreted as oil bearing in Malguk-1.
That said, of course there is no guarantee of success here, but it's the next few weeks that could start to unlock the size of the prize below the surface.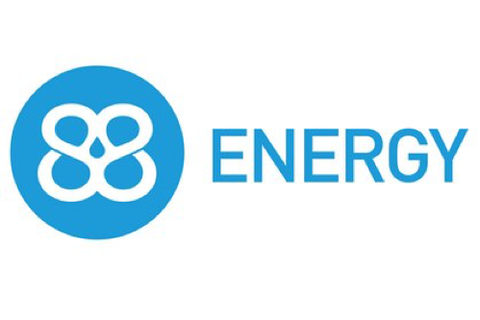 88 Energy
ASX:88E, AIM:88E
Share price: $0.024 / 1.27p
Market capitalisation: A$170 million / £89 million
Cash position: $9.6 million (unaudited 11/02/20 including JV funds)
What happens if 88E make a significant oil discovery at Charlie-1?
88 Energy's Managing Director Dave Wall has signalled in the past that the sale process for the asset — on success — will start pretty much straight away.
Given Wall's years of experience in the oil industry and the numerous influential company bigwigs he has on speed dial, not to mention the sheer number of folks watching Charlie-1 right now, it shouldn't take long for a proven asset to start to attract some serious offers.
Remember 88E is not necessarily here to take an oil field to production, the company is a nimble explorer that sticks to its strengths.
It prides itself on taking ground floor positions in very early stage assets, proving up value, then flipping them at a serious profit to a larger oil company to take it to the next stage of commercialisation, which takes years.
Today 88 Energy outlined its strategy which will fast track resource delineation to enable monetisation.
Currently with 30% of the conventional asset, 88E is in the sweet spot. It has a large enough exposure to attract a wide interest from the industry for a sale process, and at the same time keeping up with funding requirements should be minimally dilutive to existing shareholders.
Success will result in a horizontal well being drilled from the Charlie-1 vertical well bore in 2021, as well as potentially a step out delineation well.
If Charlie-1 is successful, Premier is likely to exercise its option over the Eastern Fairway of Icewine's acreage resulting in a carry for 88E on US$15m of 3D seismic in 2021.
Then in 2022-23 we would likely see an additional two to three wells drilled in order to define the resource potential to the point of sale for 88E.
The net cost to 88E for all this will be circa US$30 million over two years — hardly a big capital spend and minimally dilutive.
For example, let's say for the sake of this example that 88E's market capitalisation after success at Charlie-1 is US$500 million (A$700M) — then each additional well drilled using equity from capital raises is only 1-1.5% dilution.
This is a completely different strategy to other oil explorers who have struck it lucky on the ASX.
Other companies that aspire to become producers can often find themselves with huge amounts of debt and requiring significantly dilutive capital raisings to remain afloat.
Consider companies like Strike Energy Ltd (ASX: STX), Carnarvon Petroleum Ltd (ASX: CVN), Far Ltd (ASX: FAR), Otto Energy (ASX: OEL) that have each had great results on exploratory drilling. But these companies suffered through the months and years that it takes to continue to prove up value. This becomes a hard slog for patient investors, with little in the way of returns.
However, funding large scale development capex is not part of the 88E strategy.
Given that 88E move quickly and are not in the business of transforming into a producer —we would expect the company's valuation to hold up on post drilling success.
Alaska: still prime real estate for oil companies
Alaska is still buzzing with oil companies jostling for position in prime acreage across the North Slope.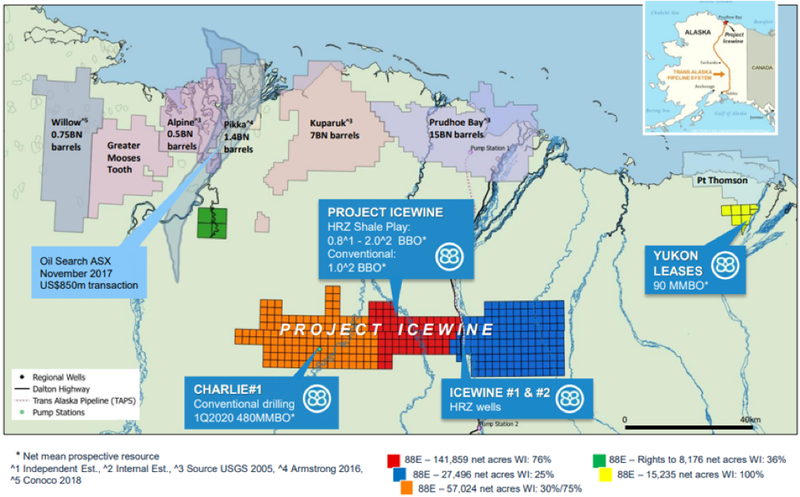 North Slope Oil & Gas Recent Discoveries and Activity
Oil Search (ASX: OSH) and ConocoPhillips (NYSE: COP) are two major players that are taking advantage of the renewed industry interest in the region. Each are running sales processes at the moment that are generating significant buyer interest.
Given this level of interest, there will be companies here that don't win and will still be looking for another proven asset in the region — a situation that would certainly benefit 88E as it prepares Project Icewine for the market.
Charlie-1 targeting 7 stacked targets
At the Charlie-1 appraisal well, 88 Energy — along with its farm-in partner Premier Oil (LON: PMO) — is targeting 1.6 billion barrels of gross mean prospective oil resource potential, of which 480MMBO is net to 88E.
Comprised of no less than seven stacked targets in the new Brookian play, the Charlie-1 opportunity is derisked by 88E through reinterpretation of nearby well results and acquisition of modern 3D seismic.
Here is a look at how the Brookian sediments that Charlie-1 is targeting were shed from the structural highs of the Chukchi Platform and ancestral Brooks Range – resulting in thick reservoir deposition:
Of the seven targets that will be intersected by the Charlie-1 well, all been identified using the same modern technology used to make the most recent Brookian discoveries. Four are interpreted as oil bearing in Malguk‐1 and are therefore considered appraisal targets.
Each of these targets could be a potential standalone development in its own right and, when combined, the aggregate gross mean prospective resource potential is 1.6 billion barrels of oil, 480 million barrels of which is net to 88E's retained 30% interest.

Charlie-1: Seven Stacked Horizons
The upcoming drilling involves a state of the art subsurface evaluation program that was specifically designed to evaluate formations that may have laminations resulting in low resistivity pay; formations with low to moderate permeability; and formations with considerable bound water.
The drilling program will utilise the latest proven technology, as prior to advent of specialist tools, the above challenges often resulted in pay being left behind.
88 Energy will operate Charlie-1 via its 100% owned subsidiary Accumulate Energy Alaska, Inc, with cost of the well funded by Premier Oil Plc (LON: PMO) up to US$23 million under a farm-out agreement executed in August 2019.
Premier Oil is funding the appraisal well up to a total of US$23 million, in exchange for 60% working interest in a 40% portion of Project Icewine's conventional acreage in 'Area A' (the Western Play Fairway).
88E retains a 30% holding and 10% is held by its JV partner, Burgundy Xploration.
This gives 88E full carry on a US$23M well, which will test seven prospects totalling 1.6 billion barrels – that is 480 million barrels net to 88E at its 30% WI.
Unconventional HRZ Shale Play – not forgotten
With the buzz around the upcoming spud of Charlie-1 and the conventional potential here, we haven't even mentioned the unconventional aspect of Project Icewine yet.
Further upside potential remains from the 0.8-2.0 billion barrel prospective HRZ shale resources at the 475,000 acre project.
So far, two unconventional exploration wells have been drilled that have de-risked and improved understanding of the large shale potential here. This is consistent with early stage results from other successful plays.
While this is another multi-billion barrel opportunity that 88E still holds a 64% Working Interest in, further work including horizontal appraisal drilling still needs to be done.
88 Energy will get a free kick in the upcoming Charlie-1 well, as the well location will facilitate sophisticated logging data and sidewall cores to be collected across the HRZ shale.
This program is designed to enhance understanding of the extent of the HRZ play to assist with a planned farm-out.
This could prove to be the icing on the cake for Charlie-1 — the upside being that 88E hasn't had to give away anything for that privileged peek at the HRZ layer.
Shale plays are complicated, and there will likely be a few months of analysis, however a farm out deal could be on the cards for this unconventional play if the drill bit can turn out something valuable.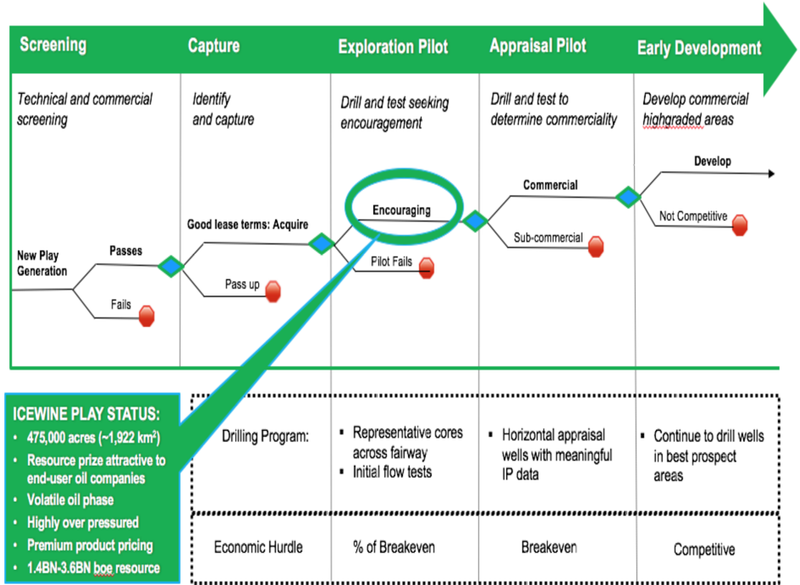 What's next for 88E?
Now with the drill rig mobilised to site, this coming weekend will see the spud of potentially the biggest oil well of 2020, globally.
Drilling will reach a planned total depth of ~11,400 and the total program is estimated to take approximately 60 days to complete.
Early results will be known within in just weeks from spud with full results expected in April.
From there we can expect considerable news flow to continue over 2020, as before you know it the company will be drilling the Charlie-1 follow up wells in early 2021, all the while remaining open to a possible suitor.
Keep in mind that this is a step out appraisal well, not a pure wildcat well so has lower relative risk compared to previous wells.
Plus, the well is free carried to US$23 million and fully funded beyond that following a recent share placement at A$0.021 that brought in A$5 million (£2.6M).
We expect the upcoming spud of Charlie-1 to be a major catalyst as investors lock onto the transformational potential of Charlie-1 and 88E's larger Project Icewine.
---