3 Billion Barrel Well Now Spudded: PVD Weeks Away From First Target
PUBLISHED: 01-06-2015 12:04 p.m.
After three years of planning, this is the event we have been waiting for...
Pura Vida Energy NL (ASX:PVD) is now drilling its maiden, fully funded oil well offshore Morocco.
Up to five stacked objectives will be pierced one after the other – that's up to five independent chances of success – we believe this is an opportunity unparalleled on the ASX this year.
The MZ-1 well will test a total gross mean prospective resource potential of over 1.4 billion barrels, with 328 million barrels PVD's net share on success.
The high case for MZ-1 is for over 3 billion barrels (gross unrisked)
At the same time, this is high risk offshore oil exploration – they may find nothing at all...
Over the course of the coming weeks, as the drill bit moves deeper, any day could materially transform PVD forever.
The well is expected to take just 2 to 3 months to complete
In approximately 30 days, PVD should reach their shallow Cretaceous targets – with two targets, that's a prospective resource of 356 million barrels (gross unrisked mean estimate). Net to PVD, mean unrisked, is over 80 million barrels...
Preliminary results are scheduled for release once these targets are hit:
Then it will be on to the Jurassic targets, three separate targets with a prospective resource of over one billion barrels (gross unrisked mean estimate). Net to PVD is 246 million barrels...
We should receive preliminary results once the drill bit passes through these targets, expected in around 75 days:
The biggest individual target is the Jurassic Fan 1 – over 1.2 billion barrels (gross, best estimate) alone...
The drill bit will continue to a target depth of around 5,600 km below the surface.
We will be glued to our monitors as we await news: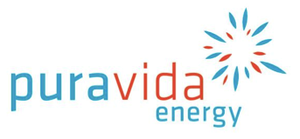 Pura Vida Energy (ASX:PVD) has a current market cap of around $66M – we believe this is a relative discount for an oil and gas explorer that just spudded a high impact oil well of this size.
PVD's Moroccan block is surrounded by majors including BP, Kosmos and Chevron who no doubt will be watching closely.
The estimated well cost is US$136.6M including contingencies, and PVD is carried up to US$215M for its 23% share by its $20BN joint venture partner, Freeport-McMoRan Oil & Gas LLC.
PVD can also look forward to a second follow up well which is funded and contracted, and have negotiated a cost overrun funding mechanism to support this.
The current MZ-1 well is a potential company maker for PVD, the one we have been waiting for – but it's not the only African oil play PVD have in their arsenal.
Right now PVD is completing an extensive 3D seismic survey its Ambilobe Block offshore Madagascar, maturing 2D targets into potential drillable bullseyes that could be farmed out this year.
So while PVD drills offshore Morocco, it's doing high-powered 3D seismic offshore Madagascar to find its next big drilling target.
MZ-1 could unlock a major hydrocarbon system for PVD offshore Morocco and the 3D seismic could set up its Madagascar play as PVD's next oil frontier.
It's this significant oil discovery potential that first got The Next Oil Rush into PVD way back in of 2013 with the article Why has this stock got analysts predicting four thousand percent gains? This article goes into all the detail about PVD's plans for developing big time oil and gas projects in Africa.
Right now, all the action is at the MZ-1 well offshore Morocco that has just spudded in the company's Mazagan Permit , right in the heart of a major oil frontier: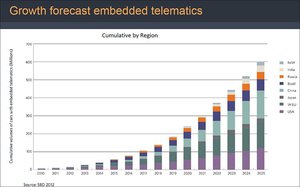 PVD strategically entered the region in 2012, and after some M&A activity, it formed a JV with $20BN Freeport McMoRan (NYSE: FCX).
The JV calls for Freeport McMoRan to cover the cost of drilling two wells in exchange for a 52% stake – leaving PVD funded with a 23% share and Morocco's government taking the remaining 25%.
We invested long term and have been following the ramp up to the spudding of MZ-1 very closely... and so did the markets.
When government approval came for the PVD-Freeport JV we published Broker predicts 440% rise for Cashed up Junior: Morocco, Gabon and now Madagascar. Is it a brave prediction?
The first well location selected was called Toubkal-1 and as exploration there heated up we followed that with Which Junior Oil Company is Being Chased Around Africa by Woodside?
Then PVD switched from Toubkal-1 to MZ-1 – a well designed to penetrate up to five stacked targets, including the source rocks, and test multiple play types in a single well. The well will be driving into an area called the Ouanoukrim prospect:

Source: Pura Vida Energy
We covered this upgrade in Weeks Away From 5 Chances at Multi-Million Barrel Discoveries? and then covered the acceleration to the drilling event in 1.4 Billion Barrel Drilling Event PVD Spudding In Weeks .
Well, pun intended, the time is now, and PVD is drilling
Edison Analysts Tim Heeley and Will Forbes recently assessed PVD and, whilst noting the high risk nature of oil exploration stocks, placed a risked valuation of $1.42/share – this is a 200% gain from today's level: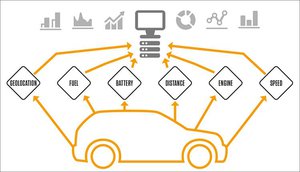 The analyst report is very comprehensive, but we never use it alone to make an investment decision – our own appetite for risk also is taken into consideration.
We've been waiting a long time for this, and now that it's here we want drill into the rest of the details.
So, just like PVD's MZ-1 well, let's start at the surface and work our way down...
MZ-1 well spudded and drilling deep down
Successful oil drilling is a combination of thorough scientific and geological exploration, engineering know how... and let's face it, sheer good luck!
As a good omen for the team at PVD, the Atwood Achiever Drillship that's just spudded the MZ-1 well was delayed because it got a little busy drilling the Tortue-1 exploration well offshore Mauritania for Kosmos Energy...
That well made a significant gas discovery – 107m of net hydrocarbon pay, all hit by PVD's current drill ship: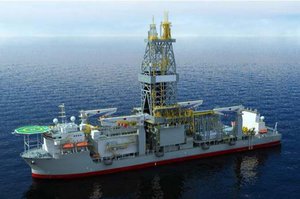 Now it's PVD's turn to use this rig for a crack at a big hydrocarbon target – MZ-1.
Now for some of the technical details...
The Atwood Achiever Deepwater Drillship is now on station offshore Morocco and drilling operations have commenced for PVD's MZ-1 well.
Drilling is expected to take 2 to 3 months with preliminary results expected in as soon as 30 days, depending on drill progress.
MZ-1 is targeting stacked objectives that begin at a water depth of 2,176m. PVD will drill down to a target depth of 5,600m – with potential to deepen to 6,150m depending on what's found.
MZ-1 is expected to test four, and potentially five, independently risked, stacked prospects with a total gross mean prospective resource potential of over 1.4 billion barrels (328 million barrels net to PVD), with a gross high case of over 3 billion barrels: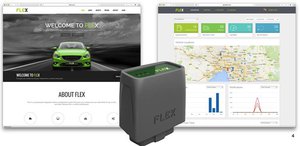 Source: Pura Vida Energy
Now let's look a little closer at these targets...
Up to five targets within one well
The MZ-1 is positioned at a location where a single well can test multiple stacked targets in each of the Cretaceous and Jurassic levels.
This gives PVD multiple bangs for its bucks – and up to five chances at success – each of the targets have been independently assessed, so even if the top target has no oil, PVD will still be in the game as the drill bit continues down: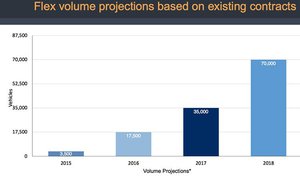 PVD's biggest target is the Jurassic Fan 1 – an unrisked gross target of 1.2 billion barrels alone...
The first results are expected to be released when MZ-1 meets the Cretaceous level targets, where a large structural four way dip closure at two levels has been identified – around 30 days from now.
From there, MZ-1 will go even deeper and test Jurassic level targets, intersecting
turbidite basin floor fans, which are thought to be combined stratigraphic/structural traps – around 75 days from now.
And while everything gets set to kick off offshore Morocco, PVD is also accelerating its oil play offshore Madagascar...
Our Track Record
Regular readers of our sites will be familiar with our long-standing interest in high potential stocks.
To note just a few:
The past performance of these products are not and should not be taken as an indication of future performance. Caution should be exercised in assessing past performance. These products, like all other financial products, are subject to market forces and unpredictable events that may adversely affect future performance.
Scanning for drillable leads at Ambilobe
PVD's strategic entry into the Ambilobe Block offshore Madagascar came on the back of compelling 2D seismic surveys that had already been done, and the area's highly prospective regional geology.
Combined, these showed oil seeps over a working petroleum system within the block, and demonstrated that effective source rocks, reservoirs and seals in combination with salt in the basin formed large structural trends.
A series of compelling 2D drilling leads were worked up on a series of large structural fairways – begging to be developed into something more substantial.
PVD promptly snapped up a 50% share of the block and formed a JV with the operator – Sterling Energy plc – to develop a significant hydrocarbon province offshore Madagascar, a nation surrounded by big oil and gas plays that are part of the famed East African Rift System (EARS) of hydrocarbons:

A coring programme undertaken by Afren plc onshore from PVD's Ambilobe block in late 2014 then revealed those fairways contained Cretaceous and Jurassic oil-bearing reservoirs – in addition to a tertiary fairway already identified.
Remember, 2D surveys worked up multiple leads within these fairways – but PVD is now going to make the picture down below a lot clearer.
An extensive 3D seismic survey is underway right now at Ambilobe that's designed to look at those target leads from 2D surveys and mature them to a drillable stage.
PVD's plan – once these targets are matured – is to farm them out later this year with a view to drilling.
The CGG operated Geo Celtic 3D seismic survey vessel has just completed acquiring 3D data in the Ambilobe block:
Ambilobe covers over 17,000 km 2 but PVD focussed on a very tight target area of 1,100km 2 for the ship to cover, right in the heart of the play:

Source: Pura Vida Energy
This work is a crucial step for PVD as it progresses with what is a significant offshore hydrocarbon project for Madagascar.
If well-developed 3D seismic targets can be worked up, PVD can bring farm out partners into the mix, adequately fund drilling, and get the bits turning on potentially multiple targets.
Through 2D imaging, Ambilobe looks like a target rich environment – but with three dimensions on the way, anything is possible for PVD...
It's all down to this moment for PVD
PVD is now drilling its maiden well offshore Morocco and MZ-1 is quickly drilling down to its first objective of up to five targets.
The whole thing is expected to take up to 3 months to complete, and in that time we should see regular news from the drillship.
Up to five independent objectives means five chances at success – and with a total gross mean prospective resource potential of over 1.4 billion barrels, with 328 million barrels PVD's net share on success, we'll take any chance we can get!
In approximately 30 days, we should start to see some preliminary results from MZ-1.
At the same time as all of this, PVD has just completed an extensive 3D seismic survey of its Ambilobe Block offshore Madagascar, and we could see some mature drillable targets emerge there soon.
PVD is an oil explorer doing what it set out to do – drill a high impact oil target and work up to more.
As long term investors, at The Next Oil Rush this is a milestone day for us – and we're hanging on the edges of our office chairs while PVD does the hard yards offshore.
Good luck to PVD and all investors!
---