Antilles Oil and Gas (ASX:AVD)
Antilles Oil and Gas (ASX:AVD) is an oil exploration company with assets onshore Peru.
The company's evaluation of its acreage in onshore Peru resulted in a mean potential resource of 29.6 mmbo and a probabilistic range of p90, p50 and p10 of 7.4, 20.7 and 61 mmbo. The range in area of the potential resource is 1.25, 6,6 and 34.7 km2. This gives an indication of the spread in the possible results of an exploration well which discovers hydrocarbons and as a minimum will be an economic success being greater than 2 mmbo. The position is in the Titicaca Basin on trend to the historic producing field Pirin in the block.
During September 2015 AVD announced the farm out of its acreage position at Block 105 in Peru. AVD retains a 50% equity holding in the block, which carries a work programme of exploration drilling in the current exploration term. Uruguayan oil and gas fun Union Group will fund up to 75% of the well cost up to a cap of US$3 million.
AVD learned in February 2016 that it was unsuccessful in its bid with Polarcus DMCC for an acreage position in offshore Barbados, Caribbean, although as the joint venture was granted qualification status for a period of five years from August 2015, the joint venture is authorised to participate in future licensing campaigns in the area.
The information on this page should not be the only trigger for your investment decision. Click on the links below for a more in-depth and informed examination of the company. We strongly recommend you seek professional financial advice whenever making financial investment decisions.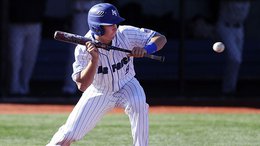 Related Antilles Oil and Gas (ASX:AVD) articles