American Patriot Oil & Gas (ASX:AOW)
American Patriot has continued its acquisition spree with its latest oil acquisition looking like it could double its oil reserves.
Stocking with its Texas oil and gas takeover plan, AOW this week signed a Letter of Intent (LOI) to acquire additional conventional oil and gas assets in East Texas.
The acquisition would effectively double its reserves to 2.1 million barrels of oil equivalent.
That is substantial, but AOW is looking at even bigger numbers with acquisitions in the pipeline that are almost five times this latest acquisition.
This latest acquisition marks AOW's fourth acquisition in as many months and consist of 37 barrels of oil a day and mcfd of gas production (110 barrels of oil equivalent per day) with significant upside potential.
The asset also contains 1.1 million barrels of oil equivalent proven oil and gas 1P reserves certified by independent reserve reports.
These reserves have been acquired for US$2.5 million and are estimated to have the potential to generate USD$20 million revenue over a period of time.
The information on this page should not be the only trigger for your investment decision. Click on the links below for a more in-depth and informed examination of the company. We strongly recommend you seek professional financial advice whenever making financial investment decisions.
AOW is looking to achieve 500 bopd by year's end and 3000 BOPD by the end of 2019 by cherry picking the best assets across the US, to meet its aggressive acquisition strategy.
With several more deals in the pipeline, could AOW move its still tiny $11 million market cap? It shouldn't be too long before we have the answer to that question.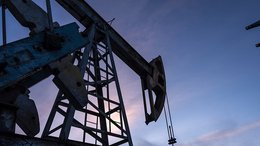 Related American Patriot Oil & Gas (ASX:AOW) articles